How to get the MetaTrader debug Log
Open Metatrader
Launch the Autochartist Market scanner
After a few minutes (to allow all the errors to be saved to the logs):
In the menu bar, select 'File' -> 'Open Data Folder'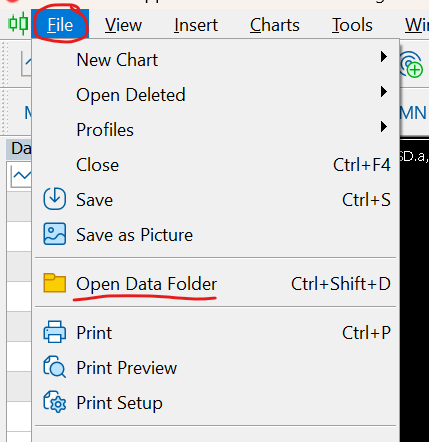 In the File Explorer that opens, navigate to 'MQL4' (or 'MQL5'), then navigate to 'Files', then to 'Logs'
Find the log file 'AutochartistScanner.log' and add it to your broker's support desk email as and attachment.
Next, in the File Explorer that should still be open:
   C:\ProgramData
(if you cannot see this folder, you may have to type it in in the address bar and hit enter to go there).

Next navigate to 'MDIO Software'
Find the log file 'MTProxyService.log' and add it to the same email you attached the above log file, then send it along with screen shots and details of the error you are getting.
Note: 
Your broker will escalate this to us for analysis of the logs and we will respond to your broker with a solution.