Autochartist Mobile App QR Code Activation from Client Portal
The Autochartist Mobile App is available for iPhone/iPad as well as Android devices.
You can Install the Autochartist Mobile app from your App Store.
iPhone:
https://itunes.apple.com/us/app/autochartist/id903348229?mt=8

Android:
https://play.google.com/store/apps/details?id=com.autochartist.mobile
On launch the Autochartist Mobile App will ask you to accept the terms and conditions
Click "Login using QR Code" and activate your access by scanning a QR Code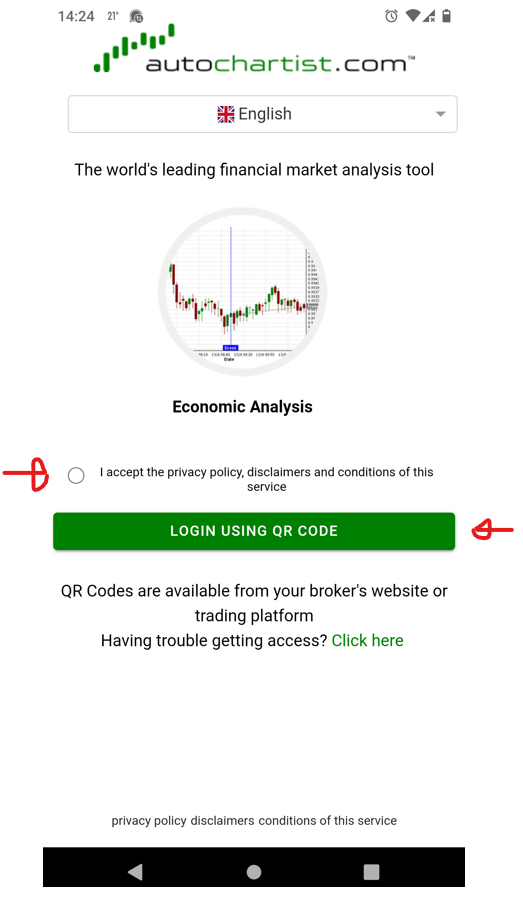 There are 2 ways to get the QR Code:
Get the QR Code Via the Autochartist Market Scanner for MetaTrader
Open and Login to your MetaTrader Trading account
Launch the Autochartist Market Scanner for MetaTrader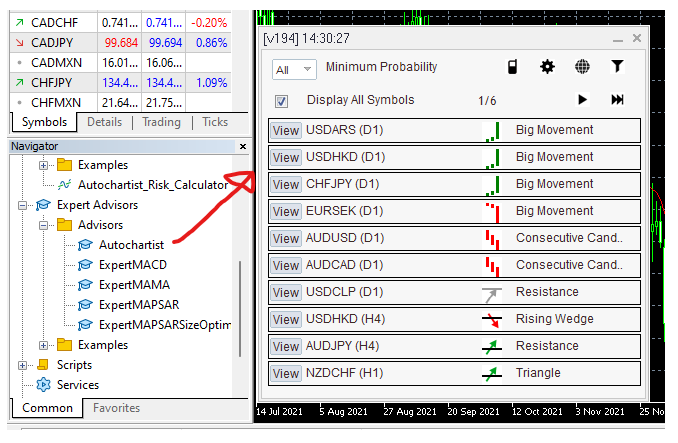 Click on the Mobil icon to display the QR Code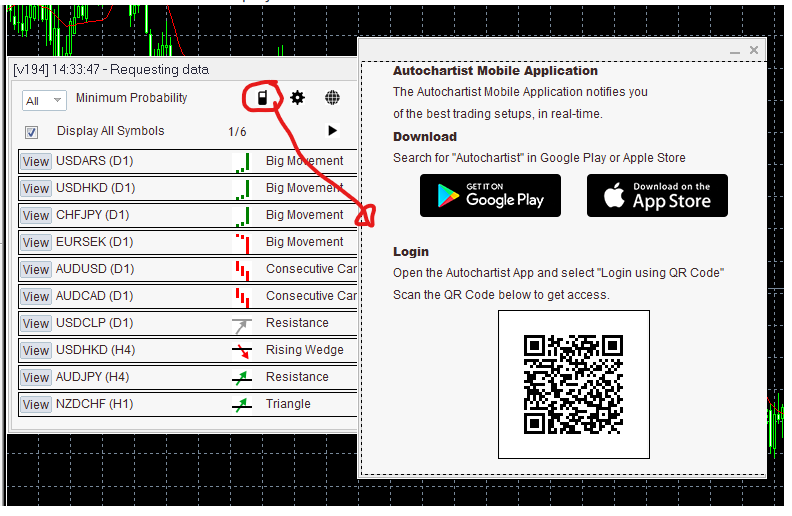 Get the QR Code from the Client Area
To Activate access to the Autochartist Mobile App from the client area
Log into the client Area/Portal on the broker website
Navigate to Trading Tools or Analysis
Search fro the Autochartist Section
Click on the "Activate" Button which will display the QR code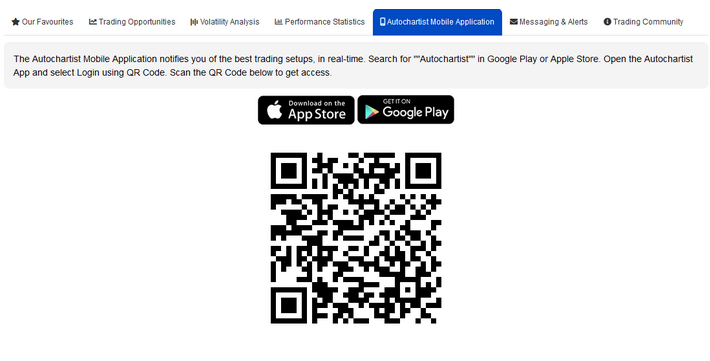 Note:
If you are not able to find the QR Code, ask your broker's support desk for help.

If they don't have it integrated, invite them to contact us to get the integration done.